Spanquip Mid-Span Supports
New Zealand Patent No. 592982
New Zealand Design Registration No. 414922
Spanquip mid-span supports are a patented product designed and manufactured in New Zealand by Roofquip. It is an innovative product that we developed specifically for roofing profiles commonly found in NZ.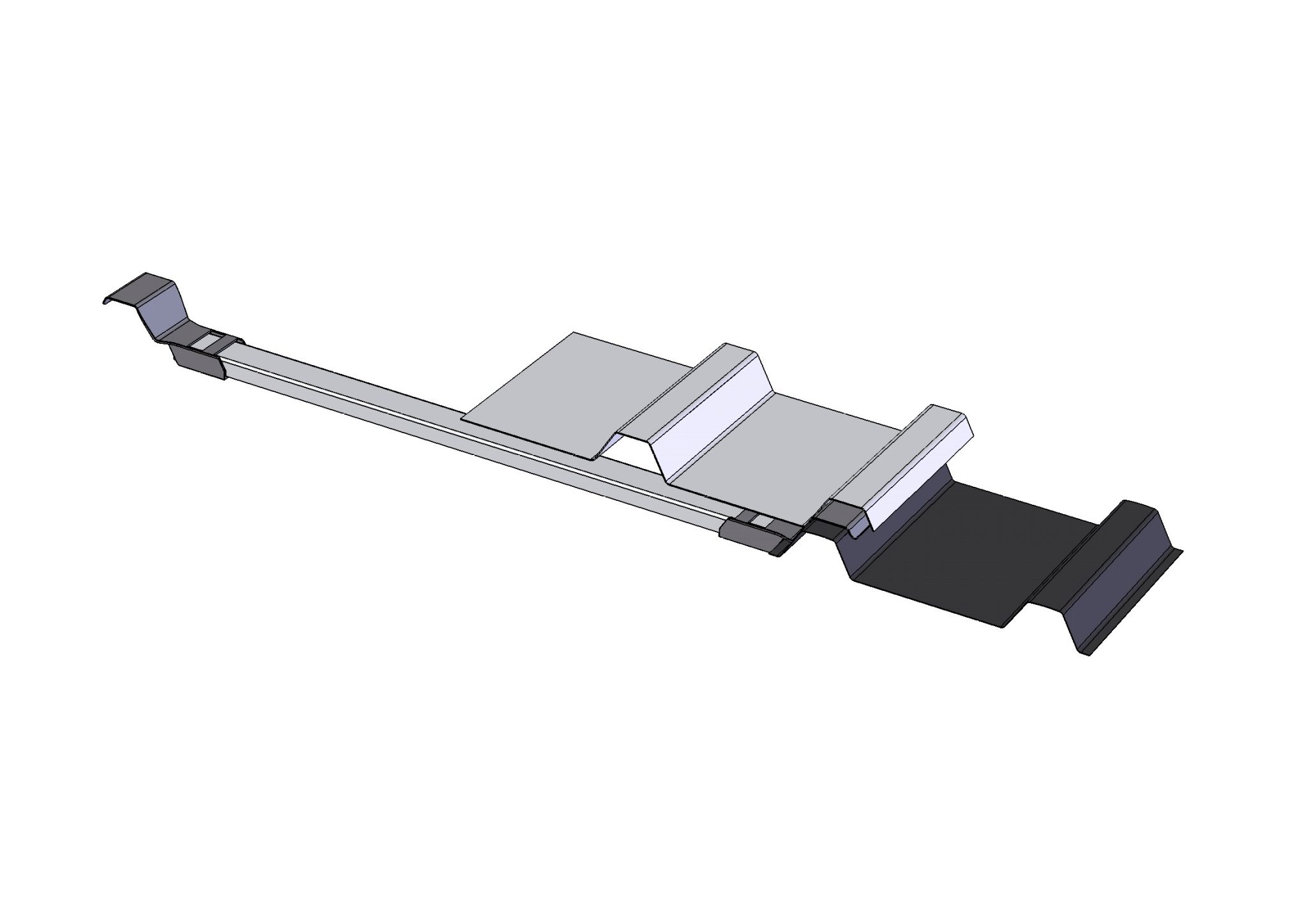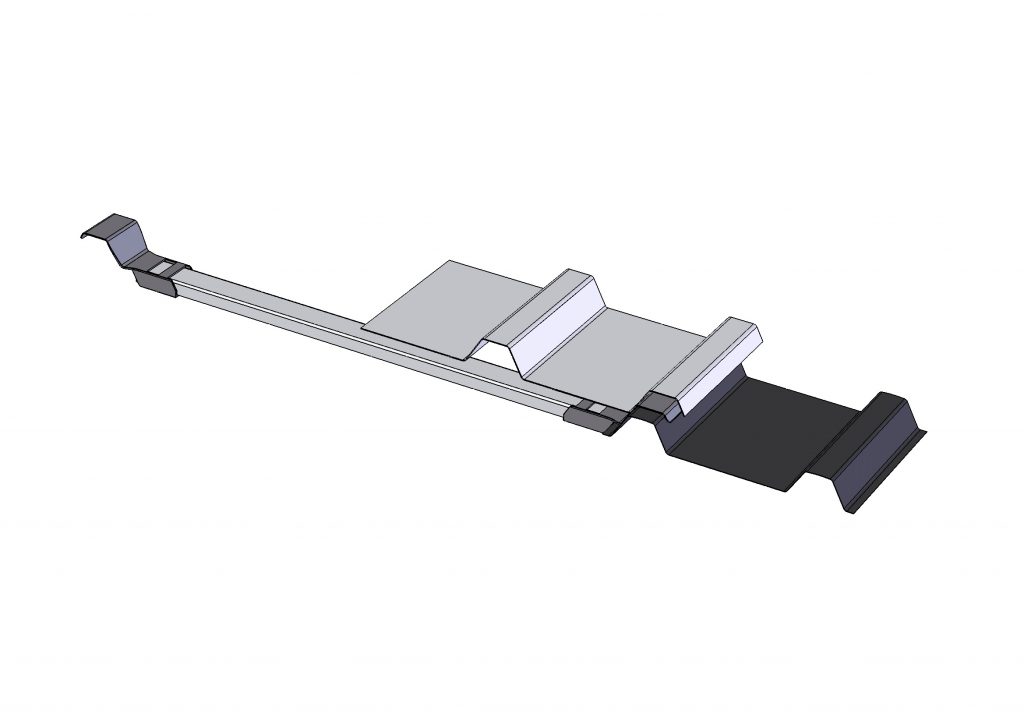 Our mid-span supports are faster, easier, and more economical than other options on the market.
This is because other mid-span support bars need to be customised for each application. Significant issues can result as they are complex, time-consuming, and costly to manufacture and customise, whether that is in the factory or on-site.
Plus, if the manufactured bar doesn't then fit properly, it can cause damage to the roof as well as taking longer to fit. Even if they do fit, the sharp edges of standard mid-span supports can also cause damage, particularly to polycarbonate and fibreglass sheeting.
Innovative Design, Reliable Performance
Spanquip's revolutionary design features two plastic brackets that you then fit to a metal connector bar that is cut to length according to the effective cover of your translucent roofing material.
To install, you simply fit the support bar into the brackets at each end and then fix to the roof.
There are four types of Spanquip brackets available for our mid-span supports. This means we have a solution to fit the most common types of roofing profiles used in NZ. Just select the option you need from the list depending on the roofing profile of your roof:
The ordering process includes:
Choose a metal roofing profile to get the right bracket
Specify the effective cover based on the translucent roofing material on your roof
Select how many support bars you need
15 Year Warranty
The plastic used in each bracket is guaranteed to retain its strength qualities for a minimum of 15 years in direct sunlight.
Benefits of Spanquip Mid-Span Supports
Faster to install
Easier to use
Fits more accurately than alternative options
No burs to cause damage to translucent roofing
Reduces on-site labour
Faster delivery as the customisation of each bar is minimised
Strong and robust
Consistent quality control
Made in New Zealand
If you have a query about our mid-span supports, please contact us today on 03 579 5086 or email us on [email protected].
Profile Options:
—What roofing profiles can the Spanquip™ mid-span system be used with?
There are currently 4 different Spanquip bracket types available which fit the following metal roofing profiles.
Note: Spanquip Brackets may suit other profiles that are not listed here.
Please email [email protected] to enquire.
Bar Lengths
Bars are cut to length by us and vary in length depending on the effective cover of the translucent roofing being used. When ordering Spanquip™ bars please specify the effective cover of the translucent roofing, as shown below.*
3 Simple Steps to Order
Specify the metal roofing profile from the above table.
Specify the effective cover* of the translucent roofing being used
Specify the quantity of mid-span support bars required.
Installation
To install Spanquip Mid-Span support bars simply insert a bracket onto each end of the bar and place into position on the roof. Fix to the roof as usual.
Safety
The Spanquip mid-span support bar although strong, is not intended for foot traffic. Do not stand on the Spanquip bar once installed.
Gallery