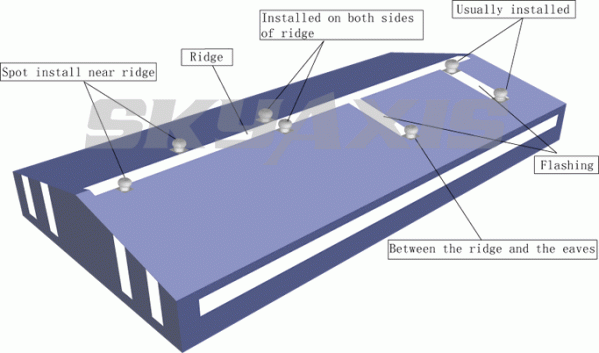 Installation of Skyaxis Wind-Powered Roof Ventilators
Skyaxis roof ventilators should be positioned as close to the peak of the roof as possible. This position will ensure the ventilators catch as much wind as possible, improving the ventilation performance.
If you do need to position the ventilators lower down on the roof, the best approach is to use a cowl flashing fitted under the ridge that runs down the roof to the installation position. You should then fit the base flashing of the ventilator on top of the cowl flashing.
If you have a query about installing Skyaxis roof ventilators, or if you have any other questions, please contact a member of our expert team by calling 03 579 5086 or emailing [email protected].